3 SESSION THERAPY PROGRAMME
I offer a three session Hypnotherapy programme for those of you who have got into the habit of eating the wrong foods, eating too much, snacking between meals, not eating at regular times or have just got into bad eating habits.
Session 1
Session one is designed to focus your mind on your goal and to make you aware of what, when, and how much you are eating and to give you the motivation and determination to achieve your goal. A digital recording is provided to WhatsApp for you to play at home to support this session.
Session 2
In session two we discuss your progress, look at your eating habits and look at changes you will need to make to your eating routines. During this session I will teach you how to train your mind to eat only what you need, how much you need and balance this with the levels of activity you are doing. Thus you only eat what, when and how much your body needs not just what you fancy or what you think would taste nice. Follow this and you will not over eat.
Session 3
With this session we consolidate all the changes you have made with suggestion based therapy. This reinforces all the good work you have done so far and is designed to keep you motivated and determined to achieve your goal and to maintain that goal. A booster digital recording is provided  after this session to WhatsApp for you to use at home.
Costs

Standard session rates apply. £70.00 for a session.
Follow up sessions
Follow up sessions are available for those of you who wish to be supported through the weight loss process. Standard session rates apply.
For those of you who feel that your eating issues are more complex, more in depth therapy will be needed. Please contact me on 01366 384660 and we can discuss your particular needs in more detail.
Debbie's practice is based in the West Norfolk town of Downham Market and is within easy reach of King's Lynn, Swaffham, Ely, Thetford, March, Cambridge, Newmarket, Peterborough, Bury St. Edmunds, Norwich, Wisbech, Fakenham, Spalding, Hunstanton and East Dereham.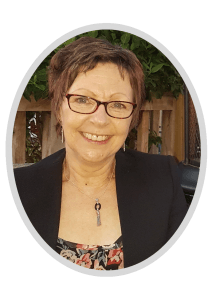 Are you ready to start losing weight?
Contact Debbie for an appointment now…
Telephone : 01366 384660
email: deb@hypnodebbiethy.co.uk